Meet Mary
Wife, mother of 3, 20-year resident of Prior Lake-Savage school district, business owner, and executive leader. Passionate about education and dedicated to giving back to the community.
Mentor / Educator
MN STEM Mentor – girls, minorities and veterans
Former GED /Community Education instructor (Eden Prairie, Dallas, Atlanta, Salt Lake City, San Jose)
Former Coach: Junior High Lego League/ Sr. High High Tech Kids Robotics, PLSAS Camp Invention
PLSAS MNCAPS: Mentor and Business Sponsor
Minnesota STEM Partnership: serving grades K-11 under-served and under-represented people of color
Volunteer Advocate: battered women shelters (Scott and Hennepin counties)

Volunteer Investigator: cyber crimes against children
Adjunct Professor/Instructor: University of Virginia Law School, U of M Humphrey School of Law, Metro State

Business Recognition

Top 20 Women in Tech – Analytics Insight Magazine, 2020
Visionary Leadership Award – State of Minnesota / Minnesota Cyber Security, 2019
Top Executive in Residence – University of Chicago and Northern Illinois University, 2017
Top 100 CEOs In STEM - STEM Connector, Washington DC, 2016

Enterprising Woman of the Year - Enterprising Women Magazine, 2016
Young Business Woman of the Year - National Association of Women Business Owners, 2007

Woman to Watch – Twin Cities Biz Journal, 2008
Community and Board Leadership Experience
Board of Directors (Board Treasurer), Minnesota Academy of Science (and Engineering)
Advisory Board, STEM Connector (Washington, DC)
Advisory Board, Minnesota Cyber Summit
MCA Standards Committee
PLSAS School Board Director

Executive leadership positions, Fortune 50
A vetted court and legislative expert: testified and cross-examined in state, federal, and international court rooms, state and federal legislatures.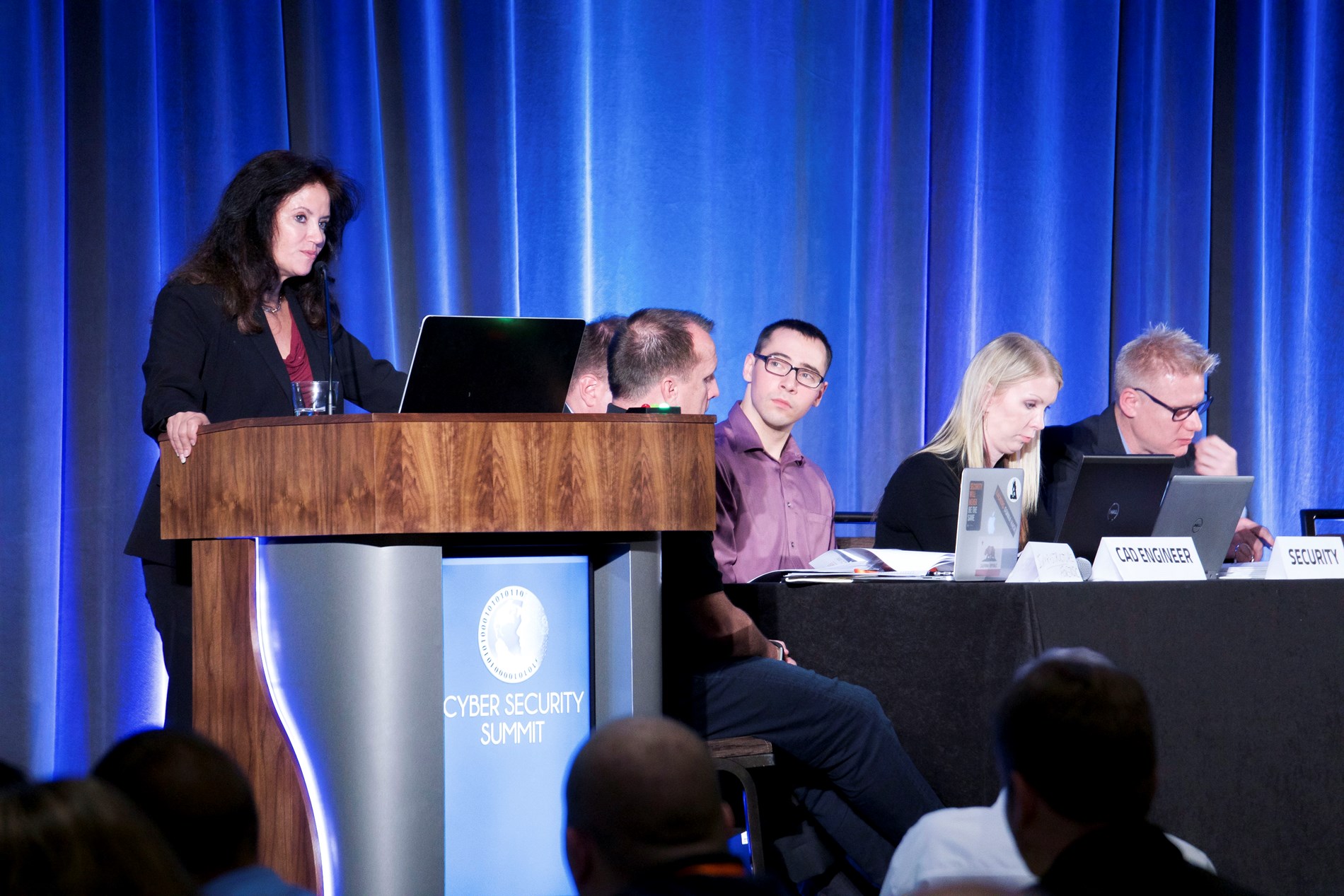 Education
B.A Math, Emphasis Statistics – Northern Illinois University
B.A Foreign Language / Business Translation: Spanish, Minor in French, Northern Illinois University
B.S. Political Science / International Relations - Northern Illinois University
B.S. Information Systems – Northern Illinois University
Masters Business Administration, emphasis International Finance & Marketing - University of Chicago
Masters in Engineering, emphasis Computer Science - Georgia Institute of Technology (Georgia Tech)

Multiple Certifications, Honorary Diplomas and Credentials in Business, Manufacturing, Enterprise Systems and Cyber Security
Hobbies and Interests
• Gardening • Equestrian Sports •Animal lover •Music (piano, flute, percussion)